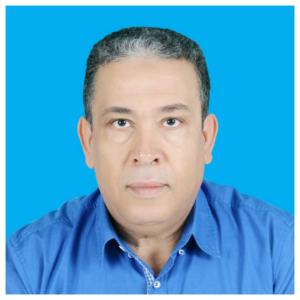 TAOUFIK TOUNSI OCIANIC GROUP DIRECTOR
Group Founder
TAOUFIK petroleum engineer.
30 year Professionals   experience in Upstream and Downstream petroleum sector.
Vivid experience and wide exposure in Petrochemical field
High Quality Tactical Solutions
Finding A Permanent Solution Is Our Ultimate Goal!
Since 2007, Our Team Has Succeeded In Understanding The Needs Of The Industry And Creating Reliable Products To Serve Them All.
The company has been formed by a group of professionals having vivid experience and wide exposure in Petrochemical field. People involved here are young qualified business graduates and qualified engineers from the renowned universities across the globe. The resource personnel working in the company have been consistently providing reliable support services and consultancy to a wide variety of corporate houses either in the capacity of executive or as business partner or consultant. Bottom line of the company philosophy is building a long-term business partnership with its clients where interpersonal relationship, reliability, assured quality and target oriented modern technology are the major building blocks. It is a company where professionals from both technical and functional field group together with an objective of providing appropriate business solutions. It realizes the importance of functional knowledge and its impact in developing business solutions. We constantly strive to be a leading technology firm with profound business and functional knowledge.  The key to the company's success is the maintenance of a close working relationship with the clients through ensuring the best possible solutions to their needs; to establish and maintain a thorough knowledge and understanding of client's objective and help them maximize the benefits. We want to establish ourselves as the best choice in Petroleum and Petrochemical solution Services, Consultancy and Development by offering the full spectrum of services.
We believe that the miniaturization and mobility of any manufacturing processes become the key to the competitiveness and performance of any project.
Numbers Speak For Themselves
We produce cost-effective and innovative industrial equipment & accessories. Our team of experts is ready to serve you when you are worried due to lack of confidence in "effective production". You are hereby requested to call us for any requirement of innovative equipment listed in our portfolio product.             
OUR INTEGRATED SYSTEM POLICY
The company defines our core values for integrated management as:
Developing a partnership approach with our suppliers and sub-contractors to encourage them to adopt products and services with a focus on quality, safety and environmental objectives;
Recognition that our people are our prime asset and a focus on investment in their training and ensuring the implementation of safe working practices;
Consultation with employees, through the company IMS Committee, on our quality, health and safety, and environmental objectives and targets;
Monitoring the service we provide to our customers through feedback and audits;
Measuring our performance and analysing the results over a period of time to identify opportunities for improvement;
Investigating all accidents, near misses and incidents affecting safety or the environment to apply preventive actions;
Adoption of joint responsibility by management and employees for development and implementation of this policy. The Integrated Management System policy, objectives, and targets will be reviewed annually (or sooner if necessary) by Senior Management.
Quality Comes First! We Make Sure That Every Minute Detail Is Looked Into While Manufacturing Even The Smallest Product. Our Focus Is 100% On Client Needs And Satisfaction.
We Are The Creators You Can Trust On For A Perfect Solution To All Your Needs.
Need Help With Easier Industrial Solutions? We Are Experts!